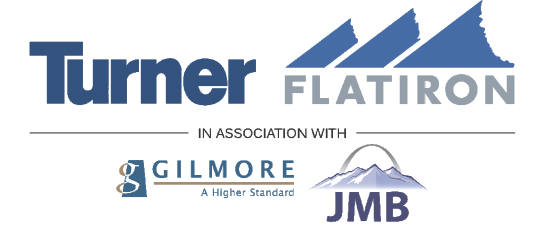 DEN Concourse Expansion Construction
Contract #: 201631723
RE: Upcoming Proposal Opportunity – Concourse A West – Curtainwall Package
Turner-Flatiron, Joint Venture, in association with our partners Gilmore Construction and JM Bangert, have been retained by Denver International Airport (DEN) to provide preconstruction and construction management services related to the Concourse Expansion Program; specifically Concourse A West, Concourse B West and Contractor Office Complex (COC) Redevelopment.
In an effort to maximize interest and provide opportunities to trade partners, we are providing this notice of upcoming proposal opportunity for your benefit.
On or about Friday, December 28th, 2018 we will be distributing the solicitation of proposals for Concourse A West –
Curtainwall Package RFP information will be distributed via Building Connected (www.buildingconnected.com).