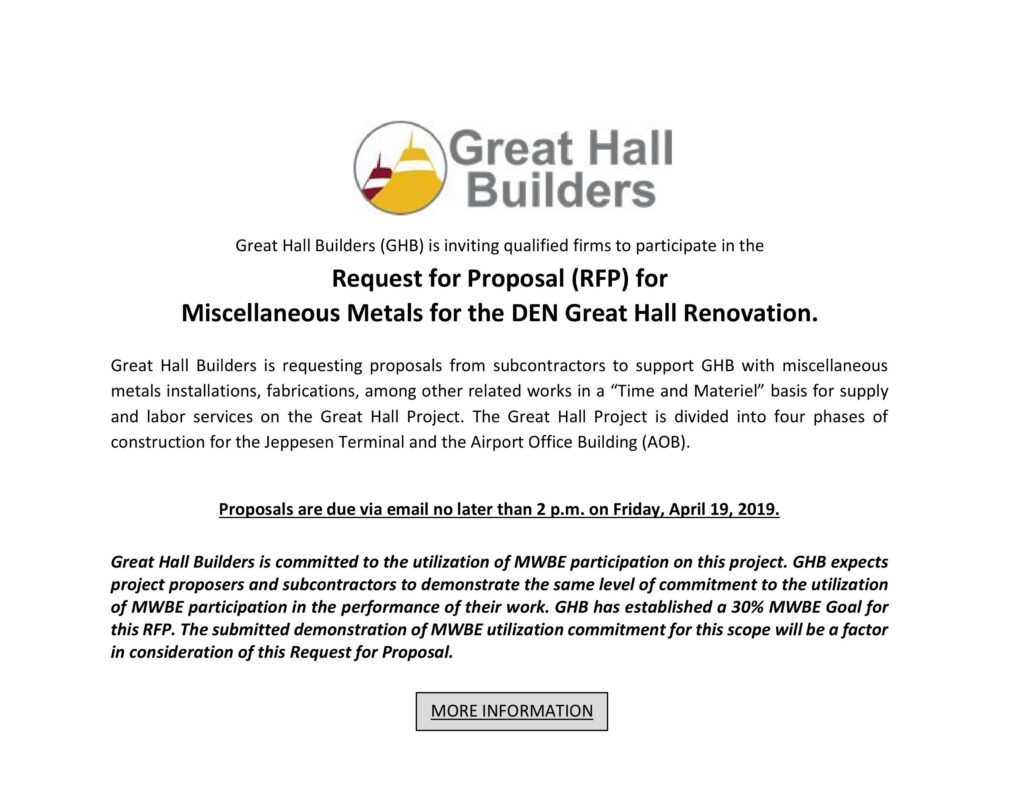 Great Hall Builders is requesting proposals from subcontractors to support GHB with miscellaneous metals installations, fabrications, among other related works in a "Time and Materiel" basis for supply and labor services on the Great Hall Project. The Great Hall Project is divided into four phases of construction for the Jeppesen Terminal and the Airport Office Building (AOB).
Proposals are due via email no later than 2 p.m. on Friday, April 19, 2019.
For More Information email: info@greathallbuilders.com and reference RFP DEN Great Hall Renovation: Misc. Metals in the subject line.