A significant African American inventor, community leader and businessman whose curiosity and innovation led to the development of many useful products. One of Morgan's life-saving inventions…
After witnessing an accident involving a horse-pulled buggy and an automobile at a street intersection in 1923, Morgan designed a patented (#1,475,024) a traffic signal. The signal consisted of a tall post with movable arms that monitored and controlled traffic: it rotated and the arms moved up; it contained lights that flashed the words "stop" and "go": it used batteries and electricity from overhead wires; and a set of bells signaled that the post was changing directions. Morgan sold the rights to his traffic signal patent to General Electric Company. Morgan was awarded a citation for his traffic signal by the United States government.
The program is designed to educate students about career opportunities in transportation. Garrett A. Morgan Shadow Days take place during the month of February, in observance of Black History Month.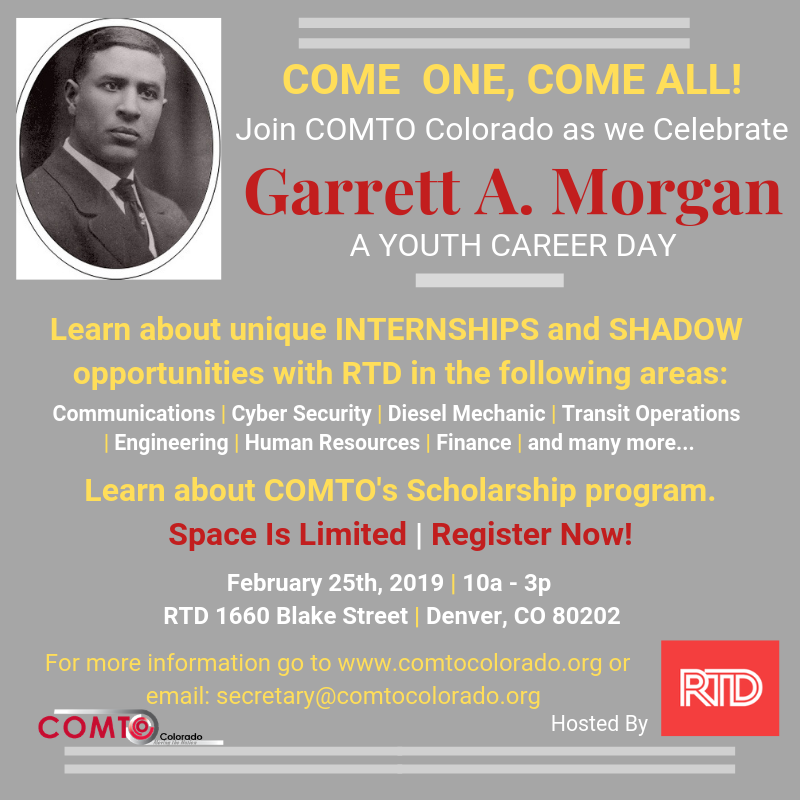 REGISTER NOW
2018 GARRET MORGAN DAY PHOTOS